3D Inspection & Analysis Services
A robust inspection process to improve quality control is critical in today's world of manufacturing.  High quality inspection must begin with the highest quality 'aerospace grade' metrology equipment.
At Scansite3D we use white light 3D scanners manufactured by GOM/ATOS® & Hexagon/Breuckmann®, 3D laser scanners manufactured by Creaform®, and photogrammetry systems manufactured by Aicon3D® & Creaform®.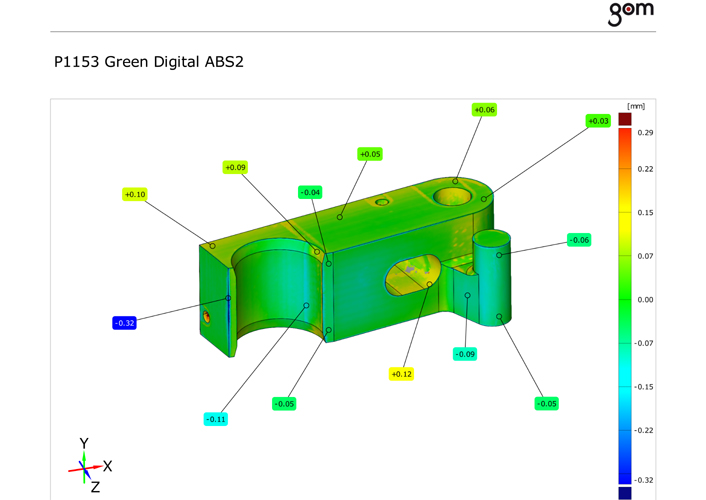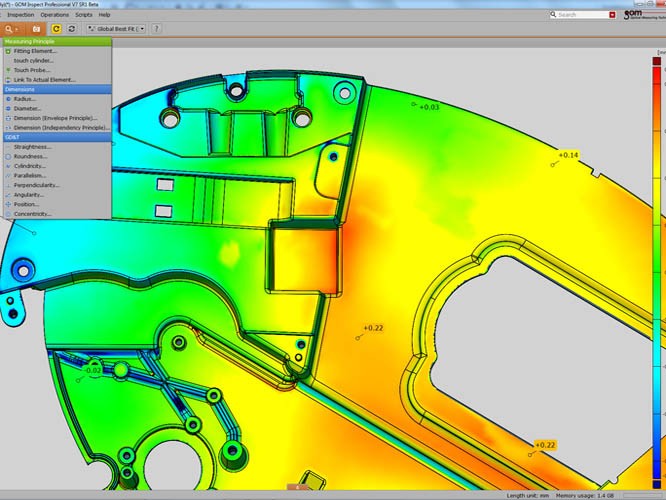 First Article Inspection.
As finished parts emerge from the manufacturing process, many companies periodically inspect the parts to determine their fidelity to the CAD file from which they were created.  At Scansite, we generate deviation maps in our inspection reports which quickly and easily show the location and magnitude defects.
3D Dimensional Inspection
Once a physical part is scanned, its 3D data can be compared directly back to a CAD model to verify that the finished part or tooling conforms to the original design intent. Alternatively, two sets of 3D scan data can be compared with one another to assure that all parts are true to specifications. Scansite3D typically produces color-coded inspection reports that represents our findings in a clear and readily understandable format.
Physical Part to CAD Model comparison
Physical Part to Physical Part comparison
Tooling Verification
Production Part Approval Process
Impartial Evaluation — Third-party non-biased assessment of product conformance and specifications.