Scansite 3D Provides Full 3D Production Capabilities
There are a great many skills that may be included in developing a project from beginning to end.  Most of these tasks are daunting to all but highly experienced professionals – but when two or more of these tasks are required to complete a project, the importance of a highly skilled team becomes much more important.
Some of the tasks we provide that are often "daisy chained" together to implement complex results include: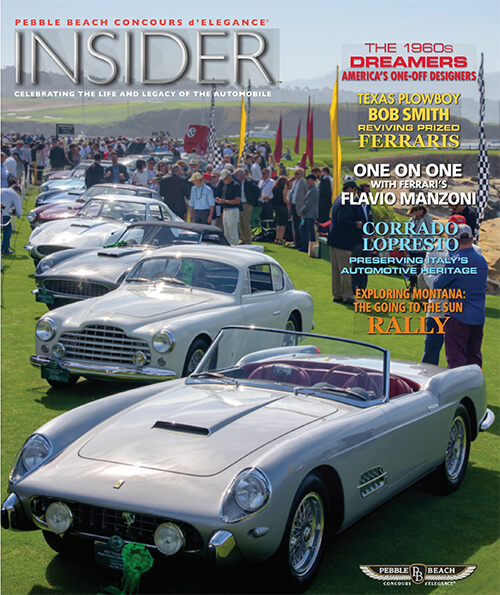 Design and Production of Annual "Best in Show" Trophy for the Pebble Beach 'Concours d'Elegance'
In 2017 Scansite 3D was commissioned to create a new "Best in Show" trophy for the Pebble Beach Concours D'Elegance.  Scansite 3D worked closely with  Jules Heumann, who along with Lorin Tryon, founded the Concours.
Scansite 3D's tasks included 3D scanning the existing trophy, incorporating the 3D scan data into the design of the new trophy, and 3D printing, bronze casting and silver plating of multiple new trophies.
Video Interactive for The North Carolina Museum of Art
Scansite 3D began its part in the 'The Bacchus Conservation Project' project by 3D scanning the various pieces of the statue.  Scansite 3D is currently developing an interactive video experience to inform N.C.M.A. visitors of Bacchus's history.
The touchscreen‐based application will allow Museum visitors to explore the details of a rotating statue of Bacchus with accompanying assets such as photographs and video clips.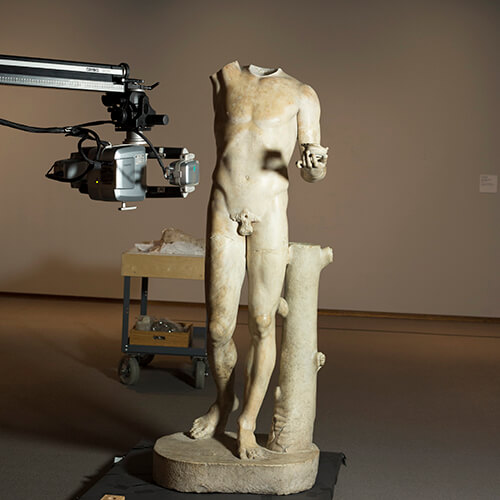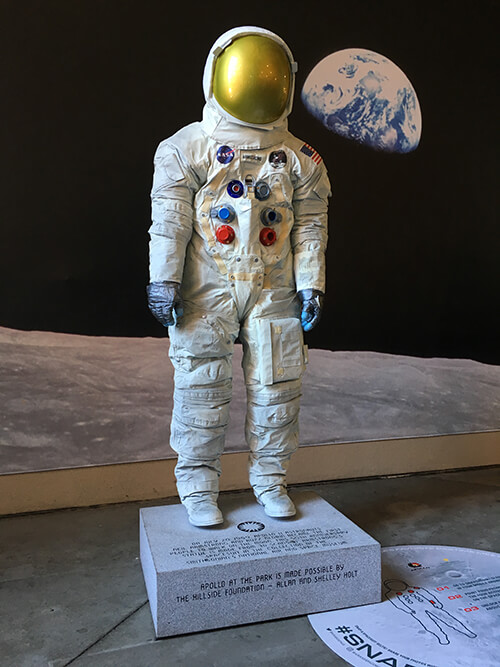 Smithsonian Institution and the National Air and Space Museum – Production of Fifteen Life-size Replicas of Neil Armstrong's Space Suit for 2019 50th Anniversary of Moon Landing
Project management by Scansite 3D included 3D data editing, 3D printing, resin roto-casting, painting and finishing, transportation and installation at fifteen M.L.B. stadiums around the U.S.
Major League Baseball – American League and National League Annual Batting Champion Trophies
Each year Major League Baseball® awards trophies to the batting champion in the American league and the National League.  Scansite designs and produces these trophies.
The project involved trophy design, 3D scanning, 3D data editing and scaling, 3D printing, mold making, bronze casting and patinas, wood-working (base).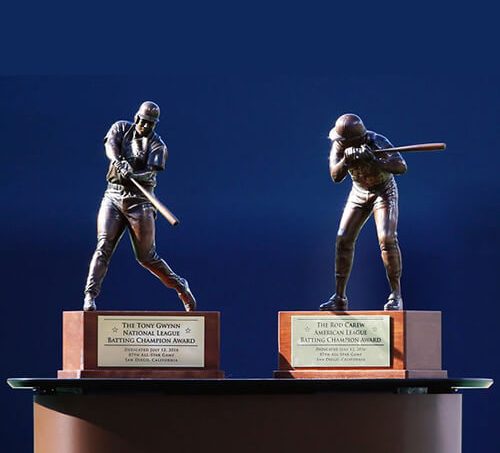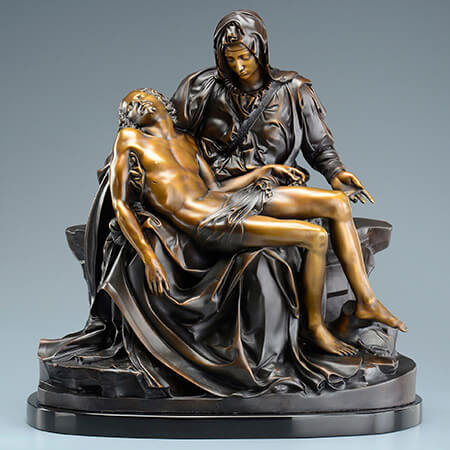 One-Quarter Scale Bronze Replicas of Selected Works By Michelangelo Buonarroti.
The project involved onsite 3D scanning at multiple museum sites, 3D data editing and scaling, 3D printing, mold making, bronze casting and patinas.