The advent of 3D Printing Services (Rapid Prototyping) has become a boom to artists who want to reduce their sculpture without detail lost. However, like all digital projects, the 3D printed duplicate can only reflect the quality of the 3D data that created it. That's why at Scansite 3D we employ the same detailed techniques for sculpture as we do for aerospace. So you get the same level of detail as NASA would get for their multi-million dollar project, and the absolute best data that can be created.
How 3D Printers Work
3D Printers work by taking the 3D scan file created and slicing it into ¼ mm layers in the software. Next, the 3D printer lays down layer after layer of material that follows those slice outlines, while at the same time, a laser solidifies the material. Layer by layer, a duplicate of your piece is grown in a wide variety of materials to suit your every need and budget.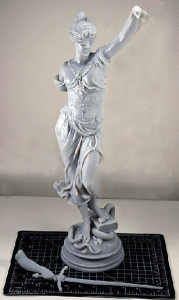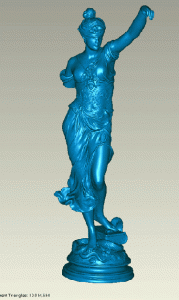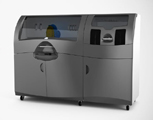 3D Systems ProJet
660 3D printer
Our 3D Systems ProJet 660 printer is very popular with artists. 3D prints can be created in "plaster" which can then be carved to enhance detail. Excellent for patterns for bronze casting.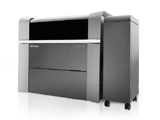 Stratasys Polyjet – Objet
Connex 500 3D printer
The Objet Connex 500 3D printer is the best choice for those who require the highest level of detail.