Scansite3D is a leading provider of 3D scanning services.  With main offices located in the San Francisco Bay area, we can provide scanning at our home studio or travel to locations world wide.
At Scansite3D, we choose the highest quality 3D metrology hardware and software available. Our installed systems include structured light 3D scanners manufactured by GOM/ATOS® and Aicon3D/Breuckmann, 3D laser scanners manufactured by Creaform®, and photogrammetry systems manufactured by Aicon3D®. With so many 3D measurement systems available, we are always able to select the best 3D scanning solution for your project.
CREAFORM – Metrology Grade Laser Scanners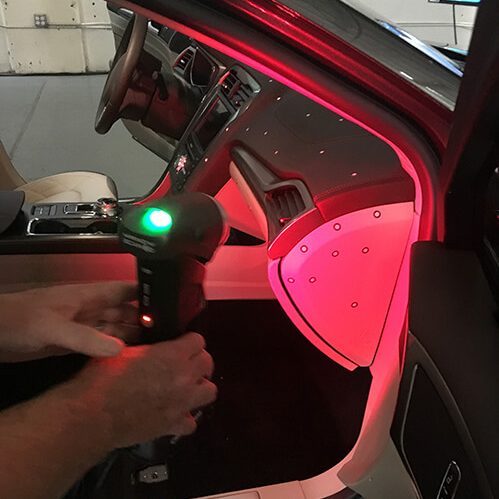 3D scanning an auto interior with a Creaform Handyscan 3D scanner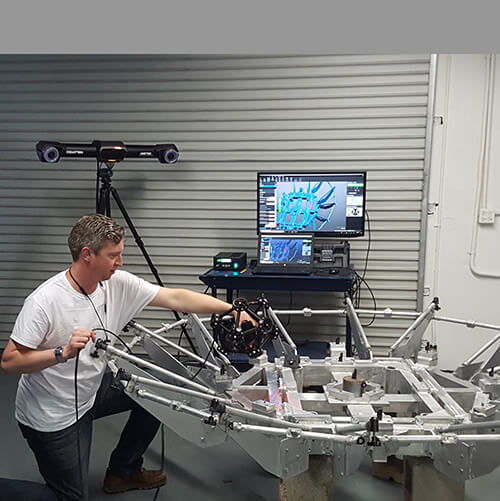 Aerospace 3D scanning with CREAFORM Metrascan 750 Elite 3D scanning sysytem
3D Scanning with Structured Light Scanners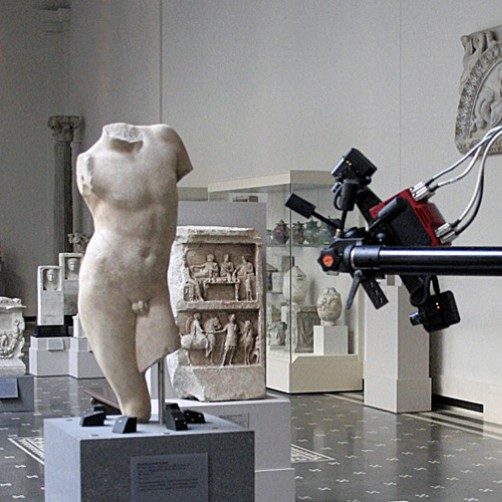 The Metropolitan Museum of Art's  collection of Greek and Roman art comprises more than thirty thousand works ranging in date from the Neolithic period (ca. 4500 B.C.) to the time of the Roman emperor Constantine's conversion to Christianity in A.D. 312.  Here, a Roman torso is being scanned with an ATOS 3D scanner.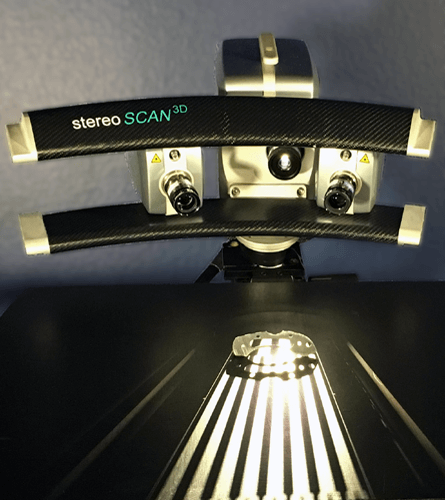 The Breuckmann Stereoscan® renders un-paralleled results when scanning small objects and objects with sharp edges.  Point densities as low as 12 microns can be achieved.
3D Scanning with Supplemental Photogrammetry to Achieve Maximum Volumetric Accuracy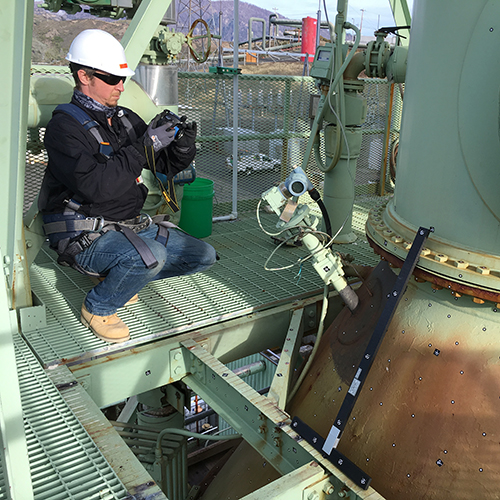 An Aicon DPA® Photogrammetry system is being used to map targets on a large power plant tank.  The photogrammetry session will next be imported into CREAFORM VX Elements® software to serve as a highly accurate framework for laser scanning the tank.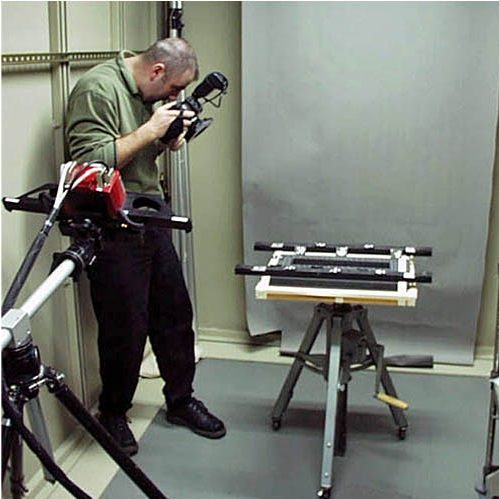 Shooting a photogrammetry session with ATOS TRITOP® system.  In this application, the TRITOP photogrammetry session was used to increase the alignment accuracy of the ATOS 3D scanner which was used subsequently used for 3D scanning the artifact.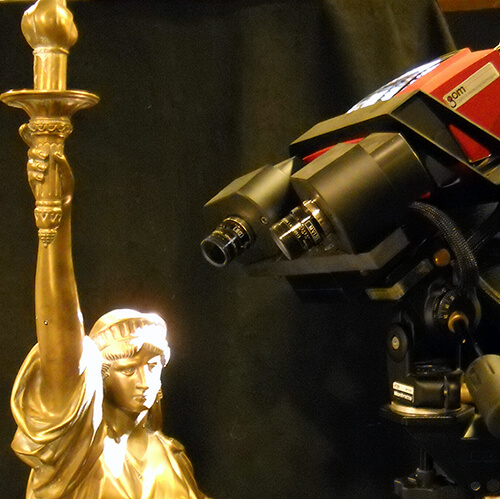 Small objects, and especially small objects with file details and crisp edges, require precision 3D scanning equipment and a highly experienced scanner operator.  In this photograph a small model of the Staue of Liberty is being scanned with an ATOS 3D scanner.